It's Tea week here and our Thursday First is Death by Darjeeling by Laura Childs.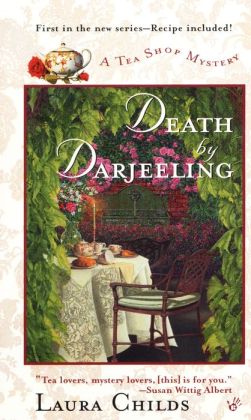 When a man is poisoned by tea, Theo is the prime suspect. Now she has to prove her innocence and track down the real killer-before someone else takes their last sip. Just the right blend of cozy fun and clever plotting.
I have read this book and enjoyed every part of it. This is the book that inspired me to drink tea.
Have you read this one? What did you think about it? are you a tea drinker?
Thank you Laura for really enjoyable books and series I am on the 3rd book in this series and am really loving it!!