Chicken Caccia-Killer (A Jordan McAllister Mystery) (Kindle Edition)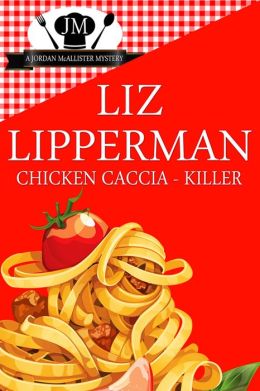 Liz Lipperman has really cooked up a hit with this book! It is 4th in the series and one of the best! Jordan is a newspaper columnist and is sent on assignment to cover the Italian food Festival. But when a murder takes place and Alex's sister is head suspect, she gets more of a story than she was sent there for. Set out to find the real killer and clear Alex's sister. Jordan runs into twist and turns that will keep you reading till the very end. This series continues to get even better with each read. I am eagerly awaiting the next one in this series!
If you haven't read this series pick it up today, Liz is a Master Story teller, she will not disappoint!!