I really enjoyed Death of an Irish Dive by Mollie Cox Bryan!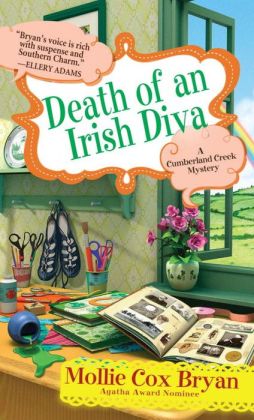 Here's my review:
Mollie Cox Bryan is a fantastic writer and story teller and once again she proves that with this amazing read. I really enjoyed this book and like that she pulls you in from the start. She keeps you reading till the end with her newest book in the Cumberland Creek Series. The characters are well written and strong. You feel like you are part of Annie's day as you follow her in clearing the name of her friend from murder suspect. This is the third book in the series and I always love going back for a visit to Cumberland Creek.
Thank you Mollie for a great series! I look forward to the next one.