Happy Thursday! The First in a New Series today is.. A Killer Read by Erika Chase!!!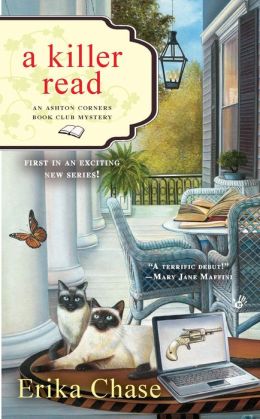 Book Description
Publication Date:
April 3, 2012
For the first meeting of the Ashton Corners Mystery Readers and Cheese Straws Society, six friends gather in Molly Matthews's old Southern mansion-including Lizzie Turner, a reading specialist with a penchant for mysteries. But the mystery book club meeting becomes the scene of an actual murder when a stranger is shot-and nobody knows who the victim is, or how Molly' antique gun came to be used as the murder weapon.

Then Lizzie begins finding mysterious manuscript chapters in her mailbox. As she and the book club members try to read between the lines, Molly surfaces as the next name on the killer's list...

I really enjoyed this book! Have you read it?