Thursday, April 10, 2014
First in a New Series- Death on Eat Street
Happy Thursday! Today's First is Death on Eat Street by J.J.Cook! Have you read this one?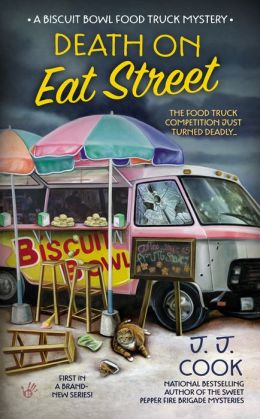 Book Description
http://www.amazon.com/Death-Street-Biscuit-Bowl-Truck-ebook/dp/B00F9EZAUW/ref=sr_1_1?ie=UTF8&qid=1397074314&sr=8-1&keywords=death+on+eat+street
Happy Monday! This week's First in Series is Miss Julia Speaks her Mind by Ann B. Ross Released on August 22, 2000. Seri...

Happy Sunday! What a fun time we had this week. Here is a recap of what happened: May 23rd- First in a Series- Front Page Fatality ...

Happy New Year! This week's First in a Series is a new to me book as well as author. Murder at the House of Rooster Happiness (Ethical C...