I loved reading All Fudged up by Nancy Coco !!!!!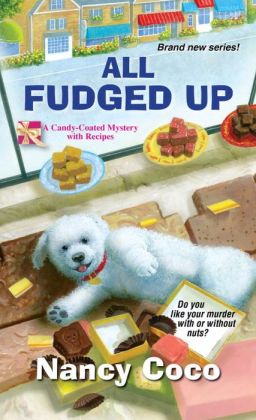 I had a great time reading this book!!Nancy did an amazing job at pulling you in to the story. Allie is back home to take care of the McMurphy. She knew that there was much to be done to get the hotel and fudge shop up and running. But she had to do it for her grandfather. So when she finds the body of Joe Jessup dead in her utility closet and can't explain how it happened ,she becomes the prime suspect. Allie knew she didn't kill anyone, all she had to do was prove it and before the Hotel was ready to open for business.
I enjoyed getting to know the characters in this book and am eagerly awaiting the release of the next adventure to Mackinac island!
You will not want to miss out on the delicious read!!!