Tess Gerritsen is the author of the Rizzoli and Isles mystery series and she is also my author spotlight of the week!!!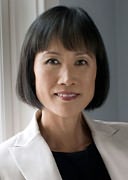 Tess Gerritsen
is a physician and an internationally bestselling author. She gained nationwide acclaim for her first novel of suspense, the
New York Times
bestseller
Harvest
. She is also the author of
Last to Die
and the bestsellers
The Silent Girl, Ice Cold
,
The Keepsake
,
The Bone Garden
,
The Mephisto Club
,
Vanish
,
Body Double
,
The Sinner
,
The Apprentice
,
The Surgeon
,
Life Support
,
Bloodstream
, and
Gravity,
and the Rizzoli & Isles short story "Freaks." Tess Gerritsen lives in Maine.
Her many books include, The Surgeon, The Apprentice , The Sinner and many more.
Tess has given many thrilling hours of reading! If you want a mystery that you just can't put down, pick up her books today! Also don't forget to watch Rizzoli and Isles on TNT!!!
Thank you for writing this riveting and thrilling series! Love every one so far!