Happy Wednesday to you all!!!!!!!! Hope you are having a lovely day!!!!!!
Today's Spotlight goes to Toni L.P. Kelner aka Leigh Perry
Leigh Perry
is a pseudonym for Toni L.P. Kelner, who is an award-winning mystery author, and the co-editor, with Charlaine Harris, of a series of
New York Time
s bestselling fantasy-mystery anthologies, including
Many Bloody Returns
;
Wolfsbane & Mistletoe
;
Death's Excellent Vacation;
An Apple for the Creature
, and
Home
Improvement: Undead Edition
.
Toni has several books out ,her Where are They Now series. Her first book in that series is called Curse of the Kissing Cousins.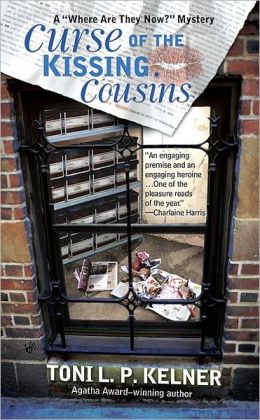 overview of the book:
Boston freelance reporter Tilda Harper writes articles about former stage and screen stars-and where they've crash-landed. But when someone starts murdering the cast from the TV show Kissing Cousins, and the actress who played Tilda's favorite character, Mercy, vanishes, Tilda must find her before a killer cancels her contract once and for all.
Toni also writes as Leigh Perry her first book is called A Skeleton in the Family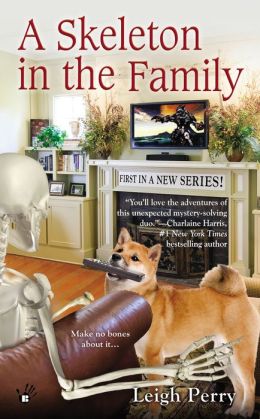 Most families have skeletons in their closets…
Moving back into her parents' house with her teenage daughter had not been Georgia Thackery's "Plan A." But when she got a job at the local college, it seemed the sensible thing to do. So she settled in and began reconnecting with old friends.
Including Sid. Sid is the Thackery family's skeleton. He's lived in the house as long as Georgia can remember, although no one, including Sid, knows exactly where he came from and how he came to be a skeleton.
Sid walks, he talks, he makes bad jokes, he tries to keep Georgia's dog from considering him a snack. And he manages to persuade Georgia to let him leave the house. But when she takes him to an anime convention—disguised as a skeleton, of course—he sees a woman who triggers memories of his past.
Now he is determined to find out how he died—with Georgia's help. But their investigation may uncover a killer who's still alive and well and bad to the bone…
FIRST IN A NEW MYSTERY SERIES!
got to love Sid , he is hilarious and brightens your day!!!!!!
A big thank you to Toni L.P. Kelner for giving us this adventure and introducing us to Sid and family, I enjoyed every page in this great read!!!!!!!