With the weather growing colder and the snow about to fall,I have recently started drinking Tea(no I have not given up my coffee). My two favorite teas are Victorian Earl Grey and Lady Grey, great for an evening of relaxing and reading.
I have always been a fan of Laura Childs and if you don't know it, she has a series about tea her first book is called Death by Darjeeling (A Tea Shop Mystery series). The cover to her books in the series are stunning and beautiful.They make me want to have a tea party.( well maybe in the spring or indoors) .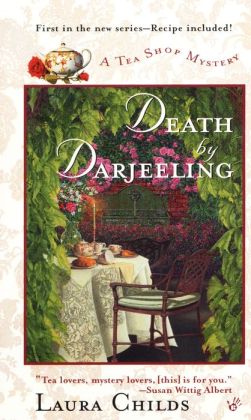 There are 15 books in this series and I am looking forward to reading each one and learning more about the world of Tea.
overview of the book:
Have you all read this series? What do you think of it? Are you a tea drinker? What is your favorite tea? Leave a comment with your email!!!