Are you a tea drinker? Share with us your favorite blend. I love this cup, it is so beautiful!
Laura Childs tea shop mysteries have inspired me to drink more tea.
The Teaberry Strangler is her 11th book and is also my favorite cover.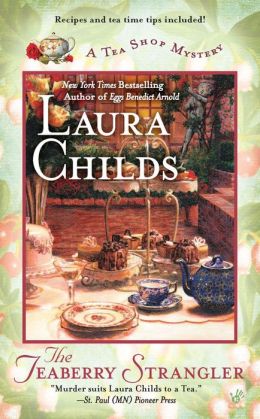 Do you have a favorite book in her series?Do you have a favorite cover?
Thank you Laura for writing this series!