This week is about a favorite winter drink! Tea! I have recently been enjoying tea and trying different ones to find my favorite. The one I really like right now is called Holiday Tea, have you tried it!
I have also been enjoying Laura Childs Tea Shop mysteries and as I have been reading them , I now want to have a tea party, How fun would that be.
Laura Childs newest book is called Tea for Three and it is the first three books in her series! Have you read this series? Do you have a favorite tea? Have you ever been to or hosted a tea party ? Do you have a favorite tea time sweet?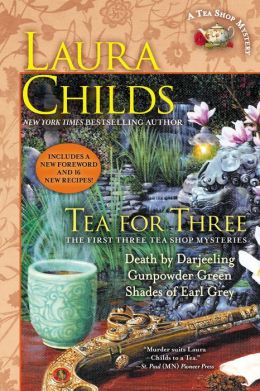 I love all the covers in this series too. It is a great series and hope you have or are enjoying it too!
Leave me a comment and talk about tea.