This was such a great book and I have enjoyed my stay at the mansion getting to know the Ladies!!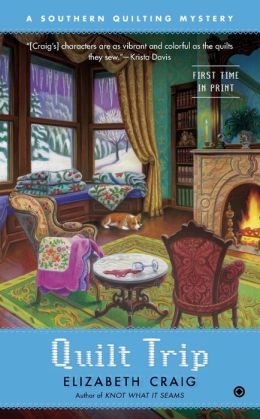 Elizabeth Craig has done it again with her newest Cozy mystery ! Beatrice and Meadow as well as a few other quilters are stranded in Muriel's mansion due to the winter weather, Muriel invite them to come because of her health condition and she needed to make a few things right. when Muriel is found dead the next morning the ladies believe it is because of her illness and that she just died in her sleep, but Beatrice doesn't think that is what has happened and does some investigating on her own when she realizes that it was murder. She has to find out who did it and why before it is to late.
You will have a great time getting to know these Ladies and loving them as I have. What a great book! And the cover is amazing and perfect for this time of year!
Have you read this book and series?