I got to read Maggie Barbieri's book Once Upon a Time and I must say, It was so good!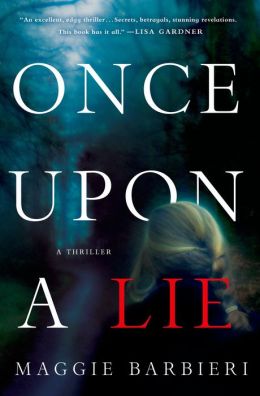 I was hooked on this book from the start. Maggie pulls you in and keeps you hooked until the end. Her newest suspense/ thriller is fast-paced with strong, vivid characters that have you caught up in the story. The plot was fantastic and well written. I really liked the main character, Maeve Conlon, she is a divorced mother trying to keep things going. She has a lot to deal with and finding the real killer is on of the things that she is doing to clear her father as the suspect of Sean's death.
This book had me up late reading it, it was so good. I had to know what was going to happen next.
Have you read it? What did you think?