It's Thursday and that means we are featuring a first in a new series. This weeks First goes to Rebecca M. Hale for her How to Wash A Cat (Cat and Curios Series)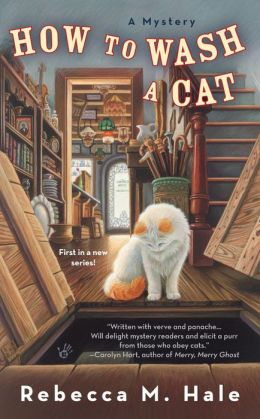 Overview of the book:
Two cats are better than one...
First in an adorable new series!
A deceased uncle and a surprising inheritance propel a woman and her two very curious cats into the mystery surrounding his death.
An investigation that starts amid the curios and novelties of a San Francisco antiques shop follows a twisted trail of dangerous deception that leads all the way back to the days of the Gold Rush itself.
Doesn't this sound like a great series? Are you a fan? Tell us what you think and if you have a favorite.