Happy Wednesday! Today's Spotlight goes to Laura Levine! Laura is the author of the Hilarious Jaine Austen Mystery Series.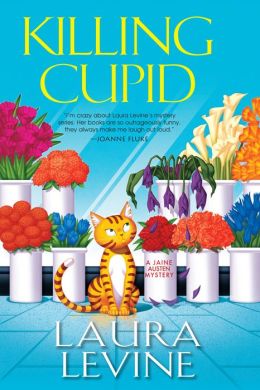 Her newest book Killing Cupid is out now and what a great read for Valentine's Day.
Laura Levine is a former sitcom writer (The Bob Newhart Show, Laverne & Shirley, The Love Boat, Three's Company, Mary Hartman, Mary Hartman). As an advertising copywriter, she created Count Chocula and Frankenberry cereals for General Mills. Her work has appeared in The Washington Post and the Los Angeles Times.
She and her husband live in Los Angeles.
Readers are welcome to contact her at Jaineausten@aol.com or on her website at www.lauralevinemysteries.com
Thank you for writing this series, it has been fun! Here's to you Laura!