Our first in a New Series is by the ever so talented Kate Collins!! Mum's the Word is the first in her Flower Shop Mystery Series and it is a great start.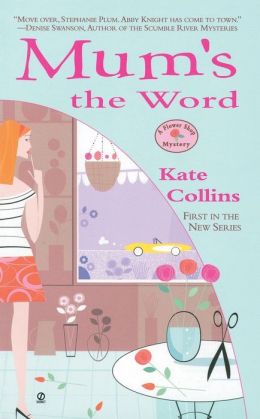 Overview
Abby Knight is the proud owner of her hometown flower shop, but a new low-cost competitor is killing her profits-and a black SUV just rammed her vintage Corvette in a hit-and-run. She's determined to track down the driver, but when the trail turns deadly, the next flower arrangement might be for her own funeral.
Have you read this book? What did you think of it?